Starting an online business from scratch can be a costly thing, but it's also possible to do it on a budget. You may think you won't be able to do it without going to through a loan company like Utah Money Centre cash loan services provo. You also may find yourself completely overwhelmed by all the things you think you need to run your business like the latest computer, software, coaching programs and even fancy apps to make you more productive.

[This post contains ads] In this post, we are going to show you a business start up does not have to put you into major debt. You will have enough on your plate as a new business owner without having to worry about forking out alot of money to start your dream. So, here they are ….

Buy Second-Hand

Many people are put off from buying second hand items such as computers, because they think they're not going to be as good as new ones, but this simply isn't the case. If you're on a budget when starting your business, then it's a great way to save yourself a good chunk of cash that can be invested in other ways and create a buffer until you start making profit.
Second hand items are available on so many places online, and are either used items that people are selling, because they don't use them or are upgrading but the machine is still in great condition. You can also buy refurbished items that are pretty much the same as new ones, come with warranties, but are a good bit cheaper than the brand new ones in the store.

Barter

Although it's not a great idea to use bartering as a long term strategy in your business, if you're on a budget and know other business owners who are also just starting out, then it's a good way to go at the beginning.
For example, if you're a copywriter, then you could barter with a graphic designer to write the copy for their website in exchange for them doing your graphics. You may not be exchanging money, but as long as the exchange is equal for both, then it can work out pretty well.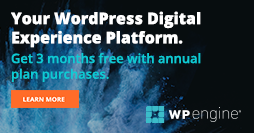 Find Coupons or Discounts
Just like coupons for food and other items in your personal life, coupons exist for things that will help you grow your business, so it's always a good idea to have a look for these online instead of paying full price all the time. You can find coupons for things like web hosting, graphics, stock photos, domain names, email marketing services, and a whole range of other things that you can use to save a really good amount of money.

As you can see, starting a successful online business really doesn't have to be expensive, and it's perfectly possible to do it on a budget. Hopefully, you can save some of that money and invest it into your business as time goes by. Check out these amazing resources on starting businesses from Amazon –
Yes, I include affiliate (ad) links in all my blog posts, however it is only with companies and products I highly recommend. I receive a small commission if you buy through my links, so thanks in advance! Lydia Y-S

Please follow and like us:
Tagged:
budgeting
business
business budget
home business
money
work from home
working from home
working mom