1 Method For Staying Balanced and Avoiding Mental Burnout
Life is sometimes like a rat race, where you go from one milestone to another. It is so hard to figure out avoid burnout, let alone figuring out how to stay balanced. Once you feel you have accomplished something, there is always the next thing to reach for. I bet your job probably feels like it is always shifting, with a necessity to continuously learn new things to add to your ever-growing responsibilities. Keeping strong and healthy relationships with family and friends can even be a challenge. All of the expectations and responsibilities in our lives can easily lead to burnout. However, we have 1 simple way to help you recharge and avoid burning out.
Set Boundaries With Technology
[This post contains ads] It's way too tempting to continuously check your phone and react to every single buzz or ping it produces. Going tech-free means literally locking the devices away and just pick up a book or go for a walk. Some call it digital detoxing, some call it unplugging, regardless it might be exactly what you need.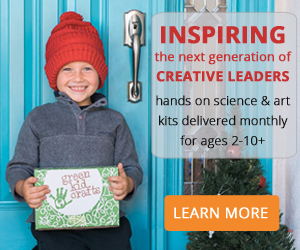 Research is starting to come out about the effects of always being connected to our smartphones and it isn't as good as we used to think it was. For starters, we are spending on average 10 hours a day staring at a our phones and computers, we spend more time on technology than we do doing anything else in our lives. Health problems such as eye damage, nerve damage, spinal compression, headaches and increased anxiety are just a few of the physical problems that can happen with too much screen time.
The easiest way to decrease these problems is to simply put the phones away for a while. For instance, I always charge my phone in another room during the evenings, so I don't spend time on it and I make sure the TV is turned off 1 time a week. These are just the boundaries I have set for myself, but when I do a full weekend away from technology, we end up making so many memories and have a lot of fun! I know, it seems daunting, because "what if that important email comes through"? Try it once a week (declare a no phones, computers or TV night) and perhaps you will enjoy it so much you will try it for a week or longer.
When you have put away your phone and TVs, get yourself out of the house. A real eye opener is traveling on the subway or other public transportation. Find a coffee shop down town and people watch for a while. We are pertinently addicted and glued to our devices. Going camping might be the perfect choice to slow down and get your hands into something real. Maybe even a spot of fishing will do. And if you are more into hunting and want a piece of perfect property for yourself, check out Sports Afield Trophy Properties for some ultimate digital detox options.
Switching off your devices and finding a place away from all the hustle and bustle of the city already is a significant step. What also should be on your list is making sure you spend down time with your friends and family. There is no better way to spend your time than to be with loved ones without all the distractions that come with digital devices. Try long conversations, cooking together or playing board games with each other. 
It is easy to not realize the impact that technology has on us. However, being able to set boundaries against technology and phones will help to bring you peace and decrease your stress. In doing so, you will decrease your chances of burnout and will even enjoy our life more. Leave us a comment about how you keep your life balanced and then check out these resources on Amazon to help you find balance –
Yes, I include affiliate (ad) links in all my blog posts, however it is only with companies and products I highly recommend. I receive a small commission if you buy through my links, so thanks in advance! Lydia Y-S
Please follow and like us:
Tagged:
attitude
balance
burnout
change
effects
health
healthy boundaries
stress
technology